Agriculture Loans for Crops Or Equipment
Agriculture loans are lines of credit that are used to bridge the operating costs of a farmer or rancher until they're able to harvest and sell the crops or sell cattle. If you have operating costs and expenses such as hired labor, fertilizers, chemicals, seed, fuel, land leases, and feed, then you are a good candidate to apply for an agriculture loan through Texas Gulf Bank.
These lines of credit are generally secured by your crops or cattle, as well as equipment. Other agricultural loans include the purchase of equipment. Find out more about how we help customers along the Texas Gulf Coast with agricultural loans for crops or equipment.
Examples of Agriculture Loan Use
Agricultural customers typically experience timing delays in the collection of their crop harvest and/or cattle sales while continuing to incur operating expenses. We can help bridge the gap so that you can continue to operate while waiting to receive income.
Also, agricultural equipment can be very expensive. Equipment loans spread the cost of the equipment over a five-year period to avoid large payments that impair the business.
Use an agriculture loan to cover operating expenses.
Cover common expenses producing crops or using equipment.
Leave additional working capital in the business to maintain cash flow.
How Agriculture Loans Work
An agricultural loan for crops is generally a line of credit with a single payment due at maturity for all principal and interest. The line is paid off once payment is collected for the sale of crops after the harvest. The line is funded as expenses are incurred.
Meanwhile, an equipment loan is generally amortized over a five-year term with annual principal and interest payments.
Agricultural crop loans fund the expenses for a crop year, whereas equipment loans cover capital expenditures.
Requirements for an Agriculture Loan
When considering a borrower for this type of loan, we typically require an adequate history of operating a farm or ranching operation. We look for profitability, sufficient collateral coverage, and capital reserves exhibited by the borrower. We lend a percentage of the estimated crop value at harvest or the value of the cattle herd.
Other collateral, such as equipment, may also be incorporated into the deal in order to secure the necessary funding amount. We expect that the owner(s) will personally guarantee the loan and we look for good credit indicators for both the business and the guarantor(s).
Certain covenants may also be required depending on the complexity of the loan. Each agricultural loan is unique to that customer and their history. Generally speaking, these are our typical lending guidelines including but not limited to:
Three most current filed years of tax returns and financial statements for the company.
We ask borrowers to complete a Farm Plan for the upcoming year and the prior year.
We request equipment listings and any other material collateral documentation.
Guarantors need to provide personal tax returns for the past three years and an updated personal financial statement.
Once we receive the required documentation, the typical approval process is 2-3 weeks.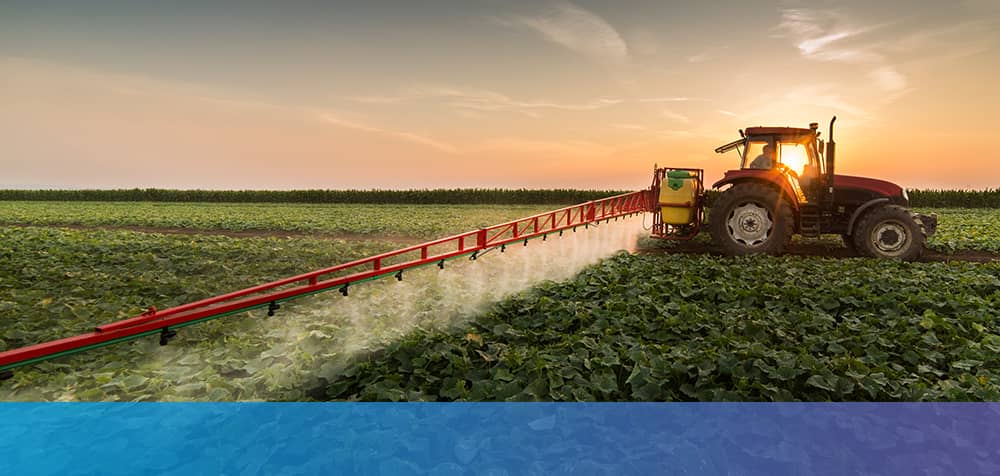 Get Started on an Agriculture Loan
We have helped many farmers and ranchers along the Texas Gulf Coast successfully secure an agriculture loan for equipment and crops. Talk with a Texas Gulf Bank loan officer to explore the opportunity of obtaining a loan for agricultural purposes and to see if you qualify.
To learn more about this type of loan or to speak with a lender, call our bank at 1-800-467-7216, use the contact form below to email us, or visit one of our many local banking centers.
All loans are subject to credit approval. You must meet loan-specific qualifications. It is best to have all of the documents and information required to apply collected prior to visiting with one of our bankers.
Contact us today to experience the Texas Gulf Bank difference. We are committed to your growth.