Meet Brandon Reyes: A Commercial Lender Ready to Do Business at a Local Level
September 15, 2023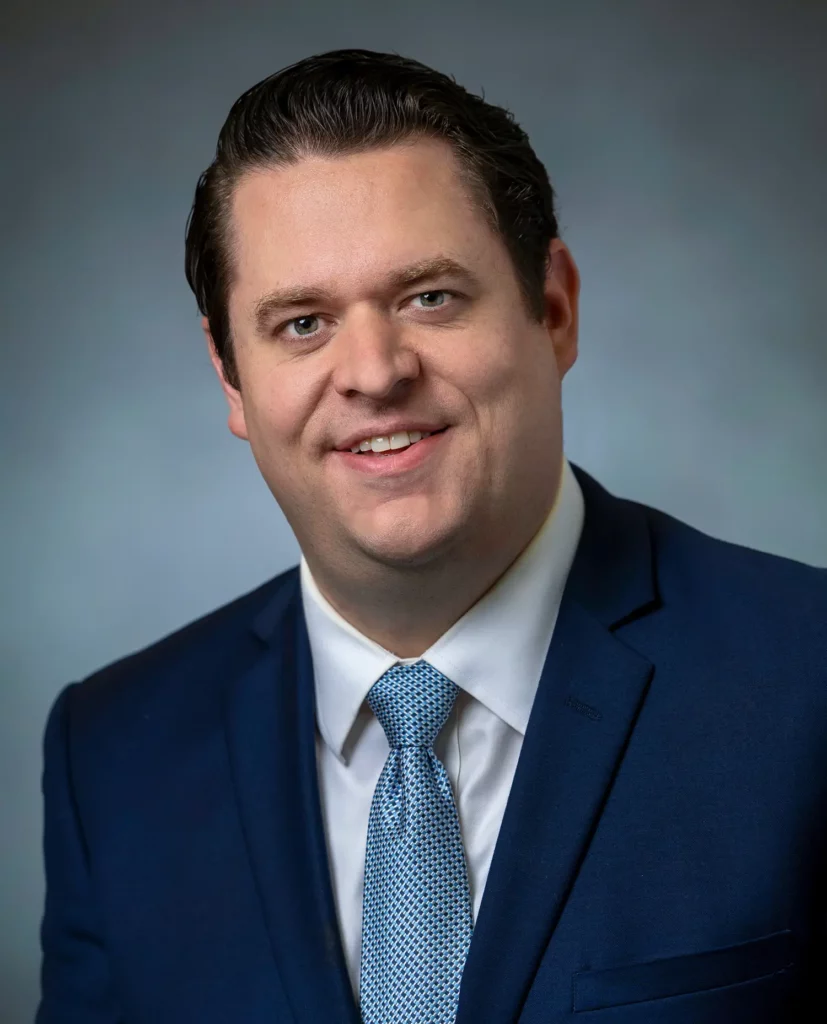 Brandon Reyes
Senior Vice President
281-888-3898
Visit Brandon at our
CityCentre location
Texas Gulf Bank is rooted in the Southeast Texas Gulf Coast region, making us the ideal banking partner for businesses in the area. To ensure that each business receives personalized support, we have built a team of expert lenders who share our community banking values.
Brandon Reyes, our Senior Vice President – Commercial Lending, is a great example of a lender who blends regional bank expertise with a community bank high-touch approach that enables strong client relationships.
"Clients benefit from our best-of-both approach. Our focus is on long-term relationships, not just transactions," says Brandon. "Because of our bank's strong capital position, long-standing history, industry expertise, and local decision-making, I am able to work with businesses on an individual basis to determine the best lending solution that supports their growth."
Why Regional Commercial Lending Matters to Brandon Reyes
Brandon Reyes cares about the local business community. He joined our bank 10 years ago after working for a nationally-recognized bank and a regional bank. He decided to move over to Texas Gulf Bank after his previous bank merged with a larger institution.
Joining Texas Gulf Bank was an opportunity to maintain the community banking values and high-touch approach that he enjoyed during his career. It was also a growth opportunity for Brandon, as he joined our bank during an expansion period in the Houston market.
Throughout his career, Brandon has honed his craft to provide efficient lending solutions to business customers. He started in an analyst training program to understand how to underwrite deals from small to middle market businesses and in commercial real estate.
The analyst training provided Brandon with a strong foundation, which he uses on a daily basis when consulting with clients on their lending structure. He also gained experience in a production role, making him a more well-rounded lender. The decision to join Texas Gulf Bank supported Brandon's growth trajectory as both a lender and overall banker.
Specific Ways Brandon Reyes Supports Our Business Customers
In his role as SVP of Commercial Lending, Brandon focuses on understanding current and future client financial needs. With this knowledge, he structures lending products to fit those needs and develops commercial lending terms that help customers in their business ventures.
Brandon's area of expertise for business loans and commercial lending includes the following types of loan products:
Brandon services the needs of a wide variety of commercial clients across industries – from insurance agents to real estate developers. Brandon is adept at supporting the needs of mid-sized businesses and professional service firms, including:
Accounting firms
Law practices
Manufacturers
Healthcare providers
Non-profits
Home service businesses
Various types of businesses and service providers
The common thread for companies in these industries is they are ready to purchase a building, renovate their office, or expand manufacturing capabilities. Brandon also works with companies that need support with their daily cash flow cycle. He can help companies identify whether it's a good idea to apply for a line of credit or equipment financing to make new capital investments.
"Our loans help companies purchase, develop, or renovate the spaces they need to grow their business and serve their customers. We provide capital to turn their growth plans into reality for office buildings, industrial warehouses, and other projects," says Brandon.
"These products enable businesses to control their own facilities, customize to their needs, and invest for the long-term rather than relying on rental spaces. For many companies, owning their own real estate is a critical steppingstone to achieving their goals."
Work with Brandon Reyes to Support Business Growth
Businesses in the region that are looking to expand and grow need a partner like Brandon Reyes on their side. Brandon is committed to transparency, accessibility, and customer service. He will also strive for a smooth lending process while providing expertise to guide your business toward the right solution for your needs.
Even as our bank continues to grow, our community bank roots enable us to maintain a personalized approach. Brandon is ready to build a healthy banking relationship with your business so that you can utilize our lending solutions to better control your growth path.
Get started on a conversation with Brandon Reyes by contacting our bank. We look forward to supporting your business on a local level.
All Loans Subject to Credit Approval