Meet Ben Ray: Committed to Efficient Loan Services for Our Customers
August 2, 2023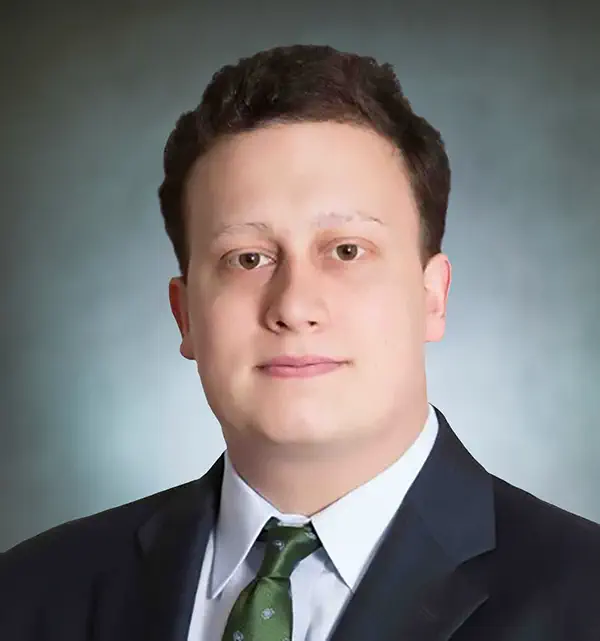 Ben Ray
Assistant Vice President
281-888-3898
Visit Ben at our
CityCentre location
Business owners and managers in competitive industries understand the value of getting things done promptly. At Texas Gulf Bank, we structure our lending processes to ensure quick lending decisions for our customers.
Ben Ray is an excellent example of our approach to efficient business lending and financing. Ben is committed to listening to each customer's needs and genuinely learning the overarching business goals of each company.
Ben's goal is to create an experience that makes doing business with our bank exciting and efficient. By understanding the individual needs of each business, Ben is able to connect with clients in a unique manner that puts them first in the banking relationship.
Ultimately, building a relationship with each customer enables Ben to move beyond addressing a short-term business need to delivering solutions that support the long-term growth goals for each customer.
"At the end of the day, service and speed are what differentiates us from our competitors," says Ben Ray. "The ability to get timely answers from management, having great ongoing customer service, and a quick underwriting process are some of the core competitive competencies of our bank."
The Ben Ray Story: How He Arrived at Texas Gulf Bank
Ben Ray joined Texas Gulf Bank straight out of college, making him a homegrown member of our lending team. After graduating from Texas A&M in 2017, Ben was recruited to join our bank as a Credit Analyst.
After working as a Credit Analyst for the first three years of his banking career, Ben advanced to the position of Commercial Lender, which is a role he has excelled in during the past three years.
Ben's primary responsibilities are managing the day-to-day relationships with his existing clients, which includes servicing each client's lending and depository needs. Ben also pursues new banking relationships with potential customers who can benefit from our services.
Ben is focused on providing a broad variety of lending products to his customers across the Southeast Texas Gulf Coast region, including:
Commercial and Industrial (C&I) loans:
Many banks in our region offer similar lending products, but what makes Ben unique is his ability to create value for customers by providing exceptional customer service. Specifically, Ben quickly understands each client's needs and offers the right lending products for the situation. This effort prevents wasted time for our customers and can lead to faster lending decisions.
"I believe that our customers don't necessarily need additional products, but a more well-tailored structure that is well-aligned and makes logical sense for their business," says Ben. "I value creating two-way relationships with my customers, regardless of size or industry."
Get Started on a Lending Relationship with Ben Ray
We value our customer's time during the lending process. We aren't interested in providing you with a pre-packaged list of loan products that may or may not fit your business. Instead, we are focused on customizing loan products and delivering accurate solutions to each customer.
Lenders like Ben Ray are able to offer personalized support because of our bank's structure. We aim to strike a balance between what benefits our customers and our bank, then maintain that healthy balance over time throughout the duration of the banking relationship.
If you're ready for a better banking relationship that supports your business or individual growth goals, talk to Ben about getting started with Texas Gulf Bank.
For more than 110 years, we have provided the right banking services at the right time for customers throughout our region. Get ready for a productive banking relationship where we value your time and can provide fast lending decisions.
All Loans Subject to Credit Approval
All Loans Subject to Credit Approval