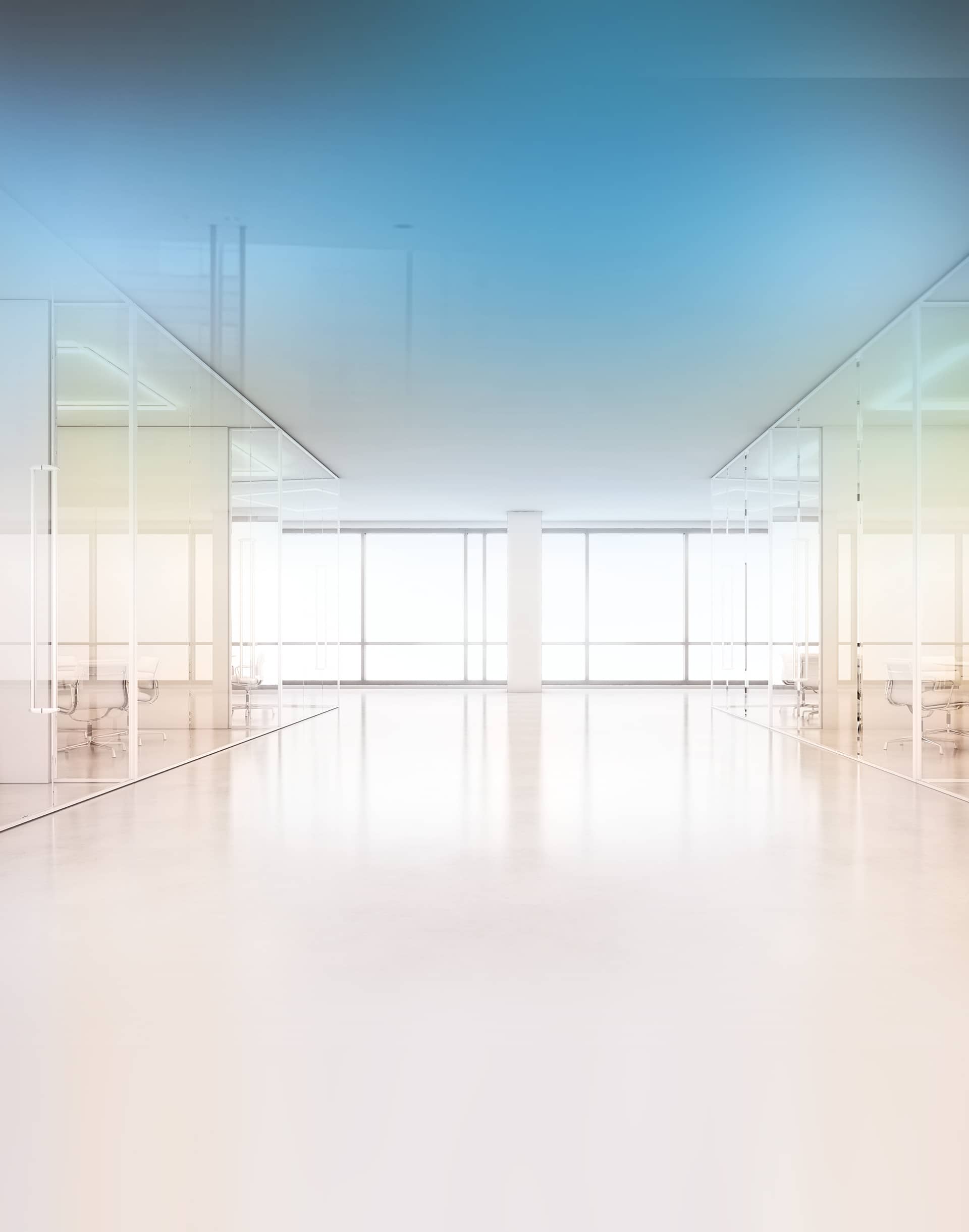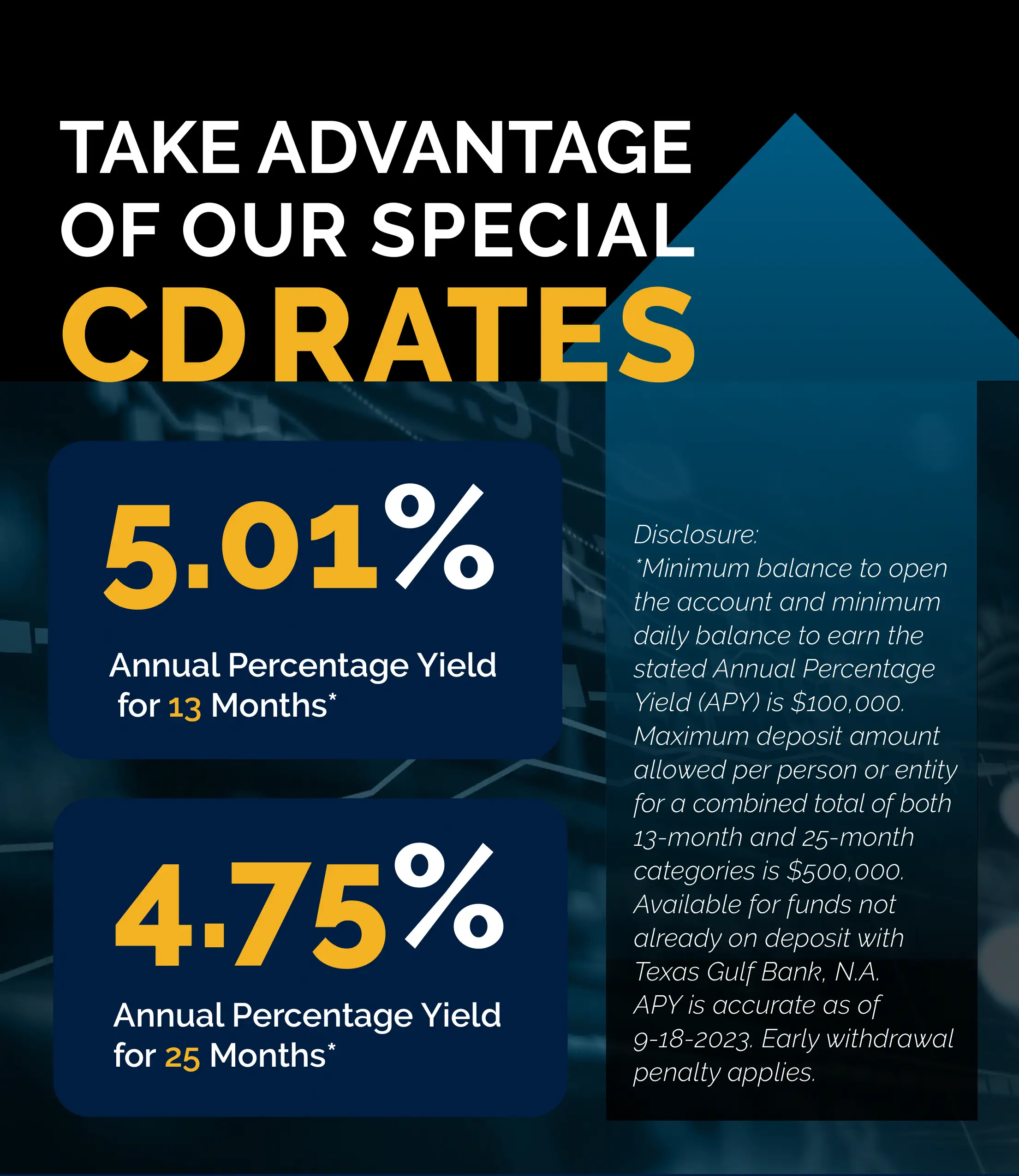 What Our Clients Are Saying


"Working with Texas Gulf Bank is like a concierge service. They are willing and available to help when I need to transact business. I buy and sell real estate, and the bank is always there for me whenever I need a real estate loan. When I started a new company, the bank helped me with a line of credit. Now I use the convenient mobile deposit feature and pay my employees through direct deposit. Texas Gulf Bank is a reliable hometown bank that takes care of my personal and business banking needs."
James Dye
President
Southern Golf Solutions
"Anytime we have a need, Mia Hinojosa Miralles steps up to the plate and supports us. The bank is accurate, they provide good information for us, and we don't have any real problems dealing with the bank. They do a great job for us. When we built a new facility, we worked with David Anderson when he was at a different bank to handle all of the financing. We then moved with Mia and David to Texas Gulf Bank. Now, all of our accounts are with Texas Gulf Bank. They are attentive to our needs."
Dr. L. D. Eckermann
Westbury Animal Hospital
"The speed and responsiveness of customer service at Texas Gulf Bank is excellent. That's what I value the most. I had a non-traditional construction lot loan and Kyle Ranostaj was responsive and smart to what I was trying to do. I received good support and advice. After I explained the situation, Kyle came back with some good solutions. The experience was what I hoped it would be. Kyle was patient throughout the whole process, and it was easy to work with Kyle and the bank."
Brad S.
Residential Construction Loan Customer
"Texas Gulf Bank has always been there supporting my business, as well as my family banking and cattle business. Our family and myself appreciate your friendly service and your support in our community. We look forward to your continuing service and support of all of our banking needs."
Scott & Sheri Leopold
TGB Customers since 2005
"The biggest benefit of doing my business with Texas Gulf Bank in West Columbia is that they are close to home, so I can get in and out and go on with my day. The staff watches out for ways to help me, and always notify me if something comes up that is out of the ordinary,"
Patrick McGaughey
TGB Customer since 2005
This testimonial was provided by a relative of a former TGB Employee.
"We have banked with multiple other banks in the past, but the level of customer service and respect we receive from Texas Gulf Bank is unparalleled. I trust them to work with me to make major financial decisions for my company and they are always prompt and extremely knowledgeable about the solutions that are presented and implemented."
Robin Leeder
TGB Customer since 2000
About Texas Gulf Bank
For more than 100 years, Texas Gulf Bank has provided a full range of financial products and banking services for business customers throughout the Texas Gulf Coast region.
We are independently owned and operated, which provides us with the flexibility we need to help our customers access the capital they need to grow. Our continued success is a result of providing hometown personal service and flexibility backed by a substantial lending capacity that far exceeds regulatory guidelines.
Our experienced decision-makers take the time to work with you to determine your unique needs for a commercial real estate loan. Our Texas roots run deep, so we understand the region's unique commercial real estate dynamics to offer you a right-sized solution.
By clicking on the above Google map links, you will be taken to a website that is not affiliated with Texas Gulf Bank, N.A. While we offer these links for your convenience, please be aware that this site does not share our stated Privacy Policy and may not offer the same security level as we do. In addition, we cannot attest to the accuracy of the information provided in any other website but our own. Texas Gulf Bank does not monitor the content on this site, guarantee the product that it offers, or endorse the organization it represents.